Mid-Ohio Energy is currently seeking trustee candidates residing in District 4. Effective January 1, 2023, there will be an opening for District 4 representative on Mid-Ohio Energy's board of trustees. The co-op is looking for qualified candidates to fill this position.
Interested candidates should fill out and submit the District 4 Candidate Application by Friday, November 25, 2022. Upon submission of the candidate application, a representative of the board will contact potential candidates to arrange in-person interviews for the opening.
For additional information about the co-op and trustee responsibilities, see the resources below: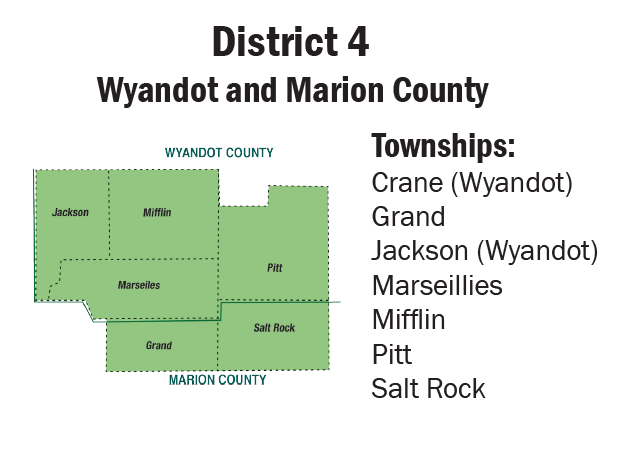 Thank you for your interest in serving your co-op and community. For any questions or assistance, please contact our offices.
Please note this process will be conducted independently from the annual trustee election (where voting is conducted in March and results are announced at the Annual Meeting in April. Currently the annual trustee election process is open for members in Districts 7, 8, and 9).
District 4 Candidate Application