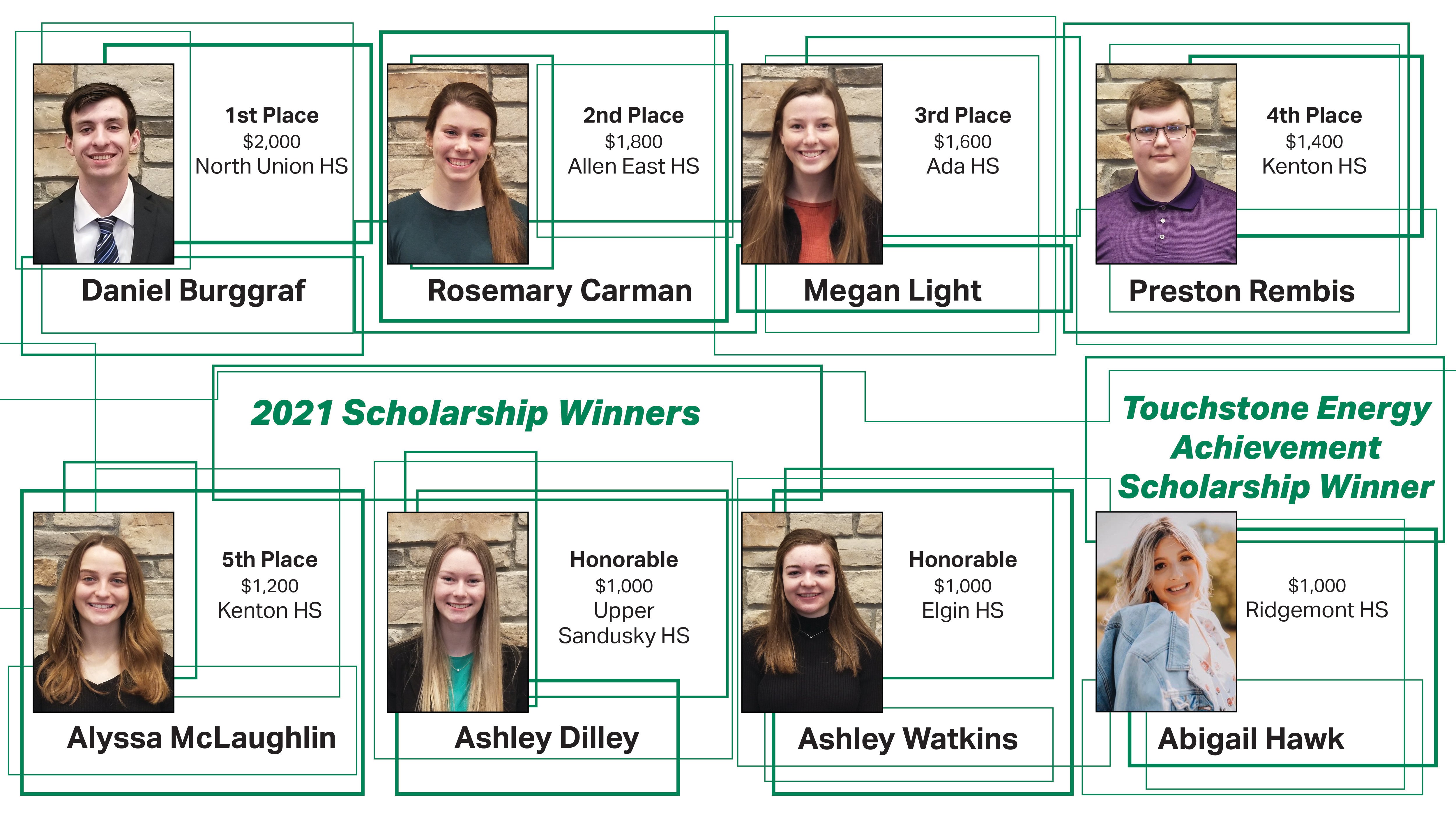 As part of a competition spanning 10 north-central Ohio counties and 25 local school districts, eight students have been announced as winners of Mid-Ohio Energy Cooperative's annual scholarship program.
"We're proud to spotlight the character and potential of these students. They're excellent examples of the promising futures cultivated within the cooperative's rural footprint," said Brian Barger, Director of Communications and Marketing at Mid-Ohio Energy.
Daniel Burggraf of North Union was announced as the overall winner of the "Children of Members" scholarship competition, and will move on to compete for additional scholarship funds in the Ohio's Electric Cooperatives statewide competition. The official list is as follows:
 
$2,000 - Daniel Burggraf of North Union HS

$1,800 - Rosemary Carman of Allen East HS

$1,600 - Megan Light of Ada HS 

$1,400 - Preston Rembis of Kenton HS 

$1,200 - Alyssa McLaughlin of Kenton HS

$1,000 - Ashley Dilley of Upper Sandusky HS

$1,000 - Ashley Watkins of Elgin HS
The annual scholarship program awarded a total of $11,000 to students whose parents and/or guardians are members of the electric cooperative. Winners were selected based upon school and community activities, academic achievements, course load, and personal interviews. 
Abigail Hawk of Ridgemont HS was chosen as the winner of a special $1,000 Touchstone Energy Achievement scholarship. The scholarship is awarded to those pursuing a college education while displaying the Touchstone Energy values of integrity, accountability, innovation, and commitment to community.