Wayfinder signs installed in Kenton Historic Courthouse District
With the help of an economic development assistance grant from Ohio's Electric Cooperatives, Mid-Ohio Energy was able to provide funds to support the Wayfinder signs project in downtown Kenton. 
The project was organized by the Hardin County Chamber and Business Alliance to help visitors and shoppers find their way around the Kenton Historic Courthouse District, which is the nine-block area surrounding the courthouse.
Signs feature businesses and destinations in four categories: restaurants, retail, wellness/beauty, and landmarks/venues.
The project was completed last fall, with signs installed by Jason Van Buskirk of 1879 Electric, a volunteer collaborator on the project.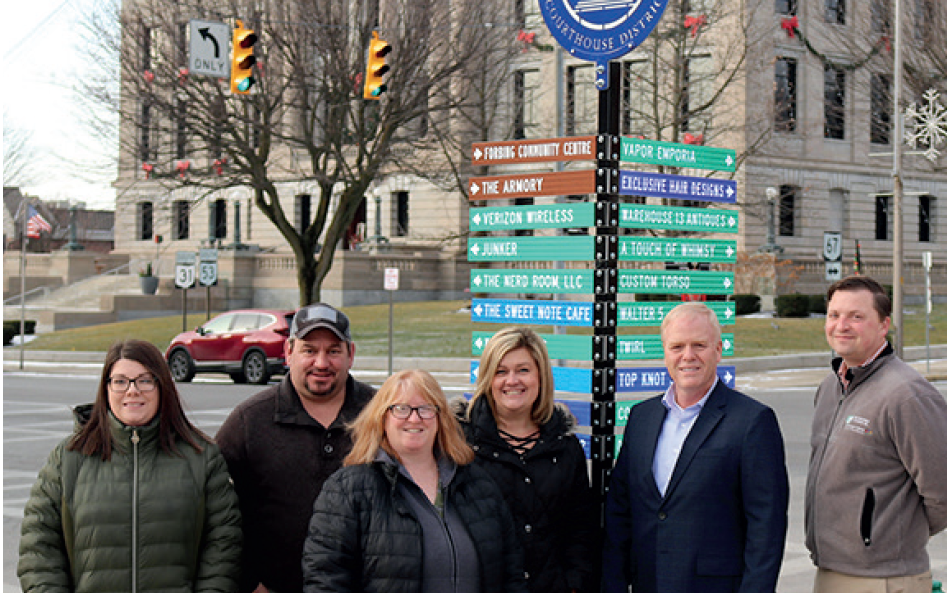 ---
Using the co-op network to secure resources to help locally
While we're a locally owned and operated cooperative, our connections to state and national associations and cooperative networks expand our access to resources and programs typically only afforded to much larger entities. Your cooperative uses these programs (such as community grants or funds for energy efficiency) to enhance our local impact!
In true cooperative fashion, we are most effective when we pool resources and work together to make a difference.
By strategically using statewide and national cooperative incentives, supporting employee volunteer efforts, and opening our Community Room to local nonprofit groups, we work to fill unique needs in the community.
We are proud to be able to support the individuals and projects working to better our communities and the quality of life for all. As a consumer-member of the cooperative, we hope you will continue to enjoy the benefits of these efforts for years to come.